The camera revolution
The Scolia Electronics Steeldart System is a big step forward. 3 attached cameras recognize every single dart. The points are counted accurately and at lightning speed. The attached scoreboard gives the result directly. A new generation of steel darts.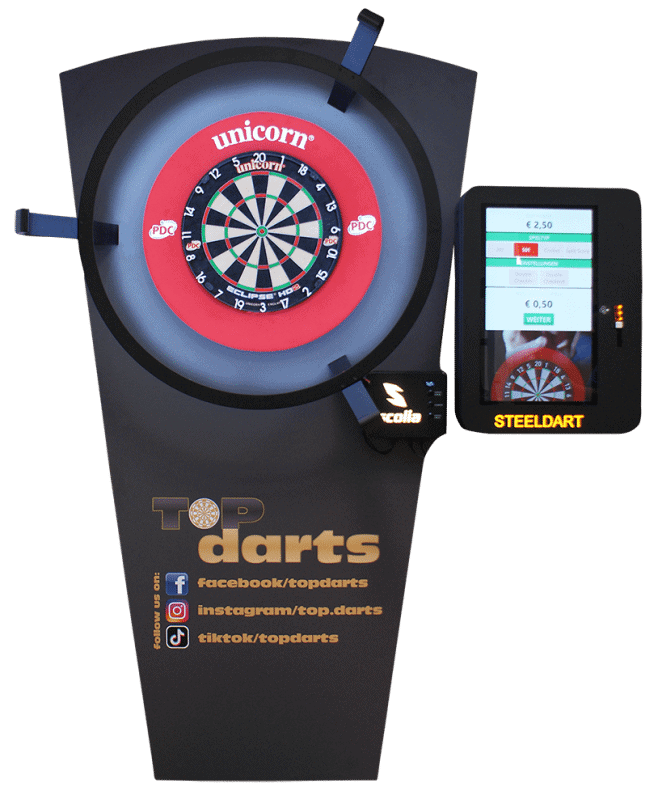 Connect online for more fun
The Scolia systems are networked online. Play against other Scolia players over the internet – no matter where they are. The impressive multiplayer mode brings fun into your living room. Play against the best in the world and improve your performance. With the Topdarts Scolia Home & Pro systems.